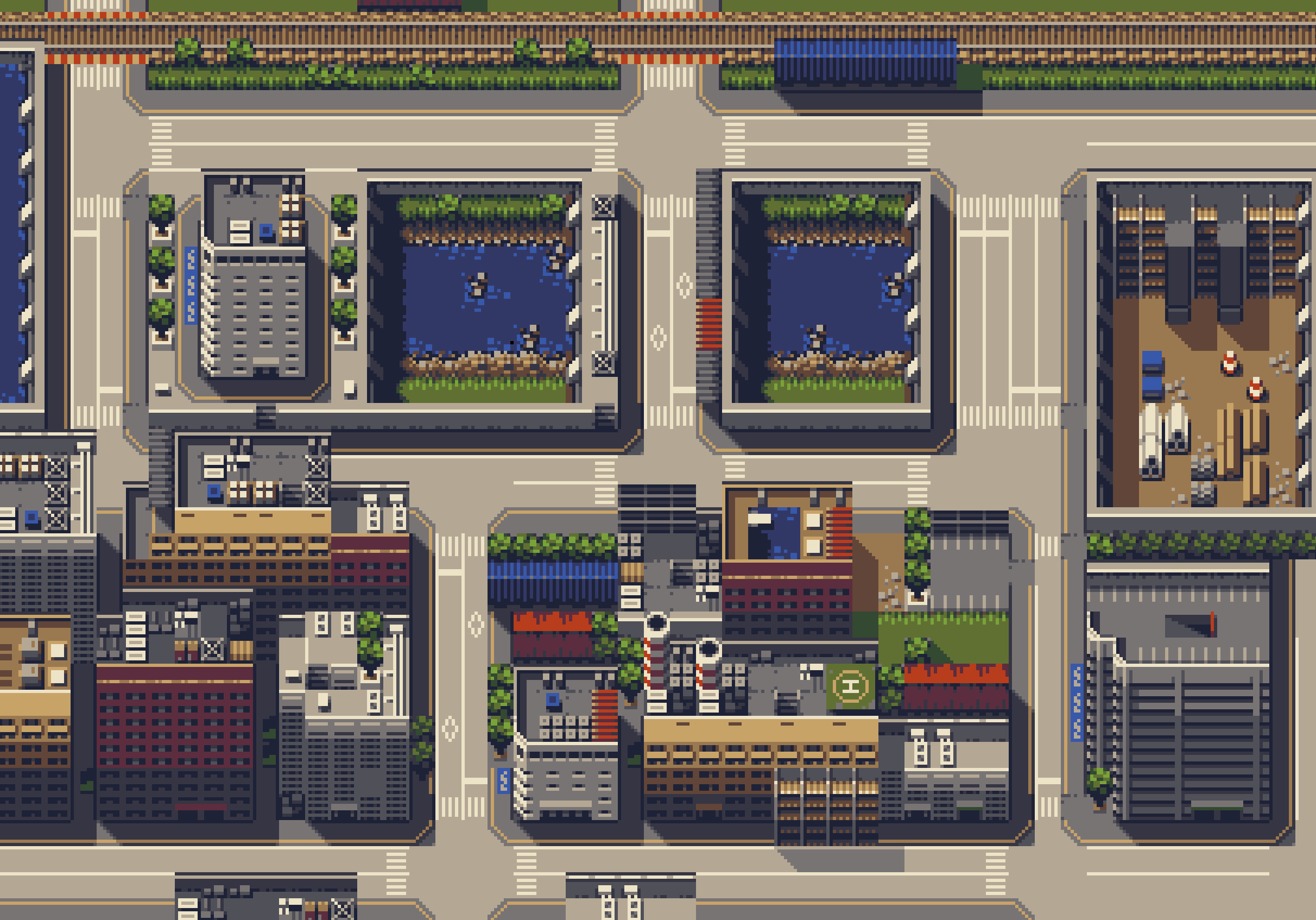 Gallet City
A downloadable asset pack
Got the pixel-art itch really bad during the December holiday at the end of 2016 and doodled up these tiles inspired by Air Gallet, an old shmup with some truly inspired backgrounds.
The download includes I think 166 tiles, as well as a reference image to see how they can be used. These assets are now public domain and free to use on whatever you want, personal or commercial. Enjoy <3
Update: sorted the tiles some finally!