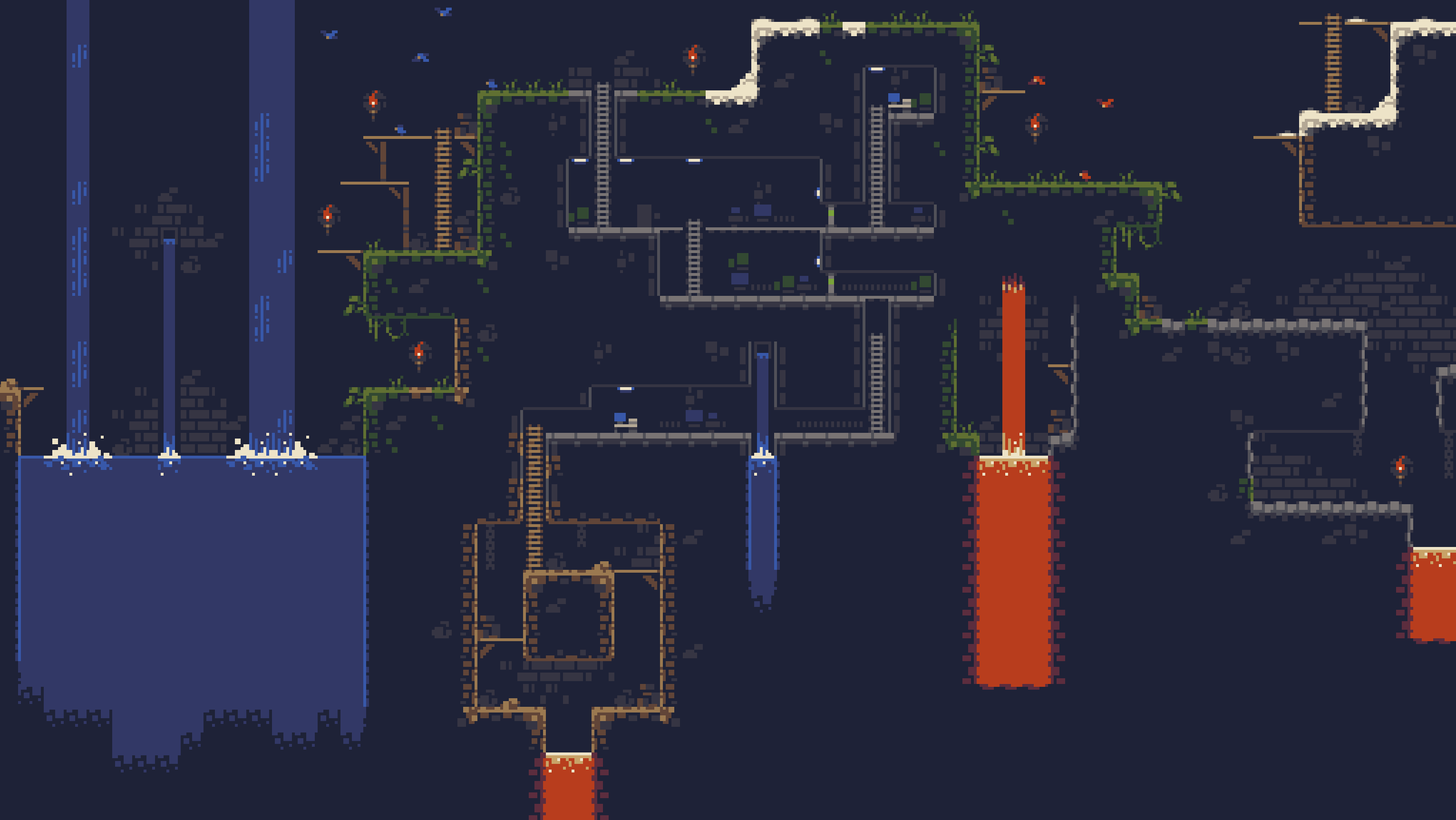 Caves of Gallet
A downloadable asset pack
Got the pixel-art itch again after seeing screenshots of GHOST CROQUET and doodled up these tiles in the Gallet City palette. Lots of inspiration from Celeste, Iconoclasts, and Bitsy also!
The download includes around 100 tiles so far, as well as a reference image to see how they can be used. These assets are now public domain and free to use on whatever you want, personal or commercial. Enjoy <3
Update: Added some castle and snow and lava and red birb. And vines.
Update: Added some dirt and rock areas, refined the lava walls, and sorted the tiles.